Mini Reunion Daytona, FL Febuary 27 - March 7, 2004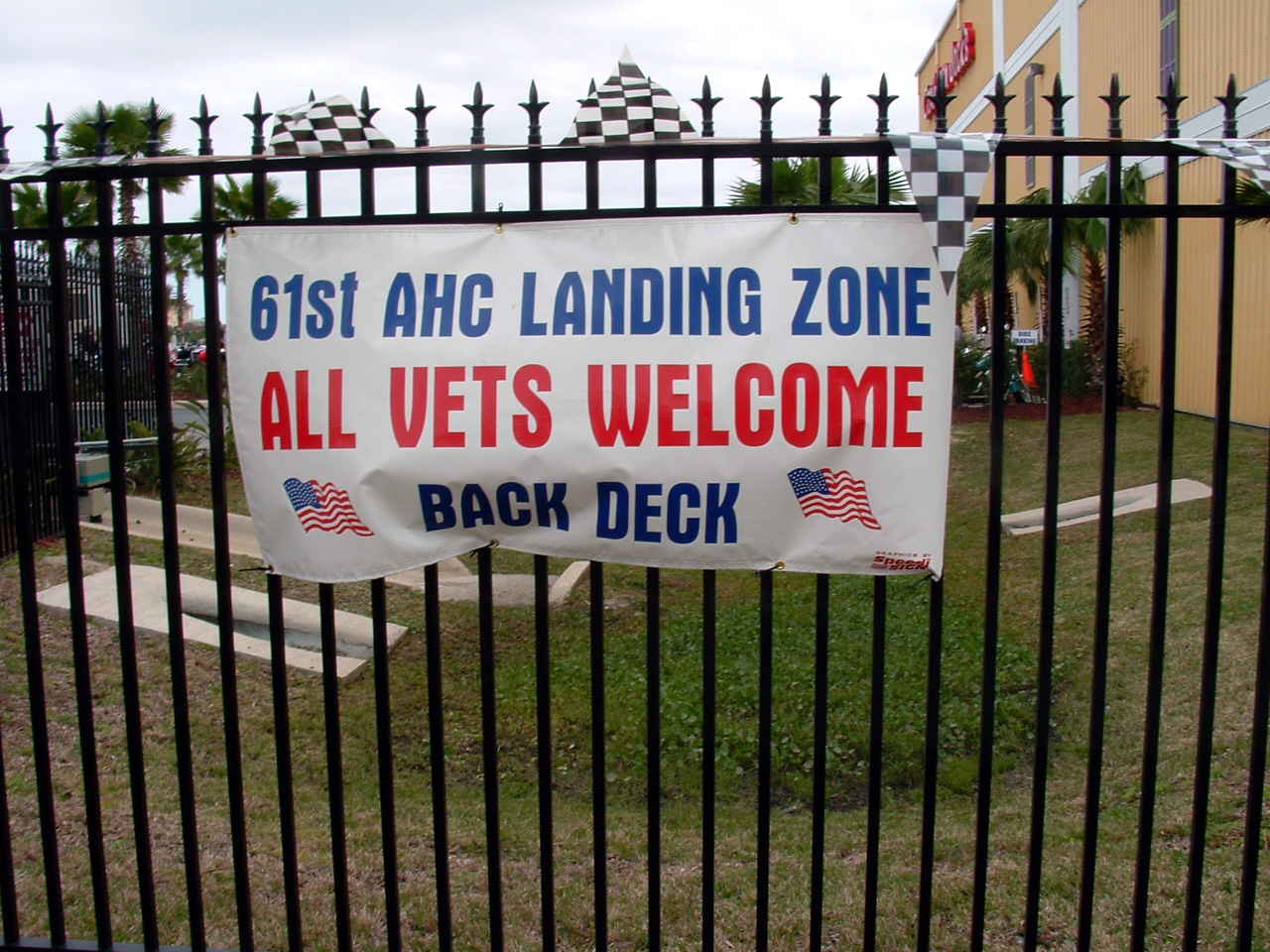 There was a mini reunion held during Bike Week in Daytona, FL over the week of Feb 27 to Mar 7. This mini was put on by Corky Vereen and Mike Virginiak at Caribbean Jack's Marina although it was put together in a short time a good time was had by all. Playboy Playmate of the month Miss August 97, Malysa Wyse, was there at the 61st AHC LZ to meet and greet all of the guys. She also has flown helicopters, and may be my Corky's guest at the VHPA Reunion. 61st members seen at the mini were Mike Zogleman, Mel Gingery and Pete Swanz, there were also other vets that stopped by from the 173rd and Bill Schwab from the 196th AHC. There were a lot of others that stopped by for the 1700 briefings at the 61st LZ. Corky and Mike hope to make this an annual mini reunion and be better organized next year. There may also be a mini reunion held during Bikeoberfest in October with the 187th AHC, hopefully we'll get more information on this and pass it along.

Bill Schwab, Pilot from the 196th AHC

Caribbean Jack's Back Deck - 61st AHC Landing Zone

Mike Virginiak, Malysa Wyse, Corky Vereen

Mike Virginiak discussing machine gun tactics.

Mike Zogelman

"Scooter" one of the 173rd grunts, there to welcome us home.